Learn How Our Fitness Programming Creates A Path To Success
At Bystol Performance Center, we're helping men and women of all fitness levels find success. Our fitness programming process offers hands-on coaching and a total-body system that can be scaled to meet your unique goals and skill level. Our team is dedicated to your success and we'll be there every step of the way to help you stay motivated, accountable, and injury-free on the path to long-lasting success.
The Triangle of Winning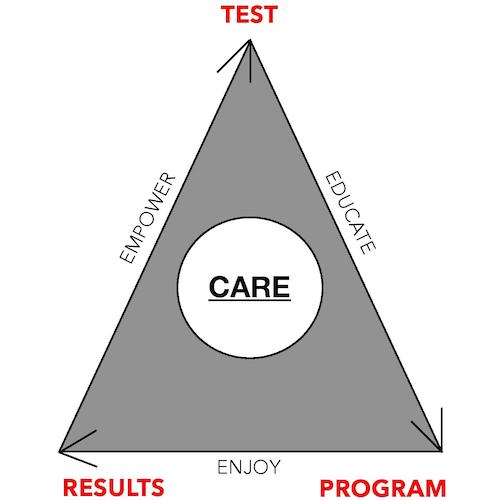 We Test - With test results and our education, we put together a program the we also educate YOU on.
From the program we get results. From program to results is the "process" and we learn to ENJOY that.
Once you get your first set of results, we empower to find another goal to repeat the process.
Learn more about how we go through a complete physical assessment here. Or click below to get started today!