Customize Your Workouts With Our Personal Training Services In Highland Park
The workouts are just one piece of a successful training program. Get the whole package today in a 1-on-1 setting with our Personal Training at Bystol Performance Center.
Our cutting-edge facility in Highland Park offers you the chance to master every aspect of total-body fitness, including proper form and mechanics, sustainable nutrition strategies, and more motivation than you ever thought possible.

Learn more today by filling out the short form below!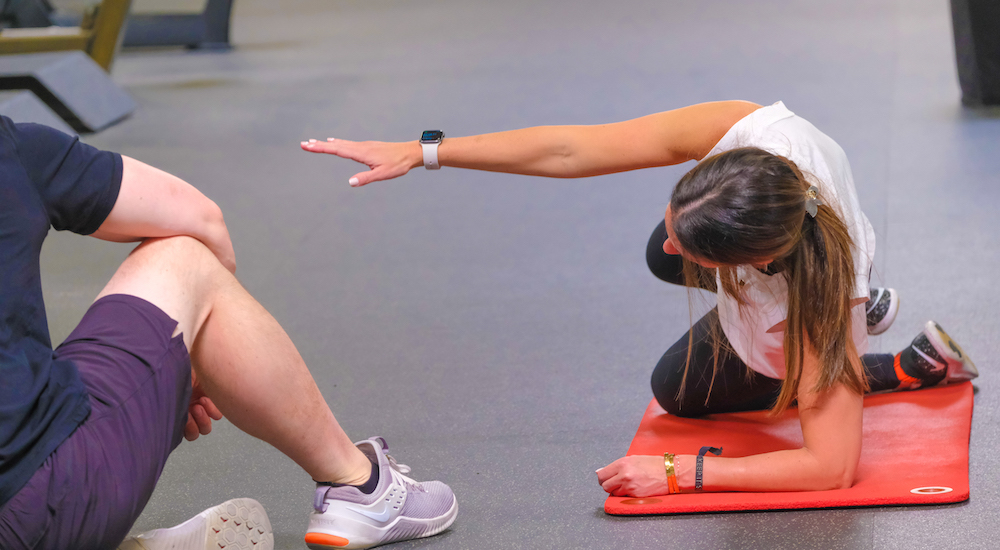 Rely On A Professional With Our Personal Training In Highland Park
Take the guesswork out of your workouts. Our Personal Training plans at Bystol Performance Center offer you complete access to a professional instructor who will create an effective and efficient plan that works for you.
Our Personal Training programs take into account your strength, body composition, lifestyle habits, and diet to develop a customized plan and track your success every step of the way.
In no time, you'll enjoy sustainable results like:
Healthy, productive weight loss
Lean muscle gains
Boosted power and strength
Improved speed and agility
More confidence than ever before
PLUS, With Our Personal Training, You'll Never Struggle To Stay Motivated
At Bystol Performance Center, we keep you driven with a two-pronged approach.
First, our instructors are trained and tested with some of the most effective motivational strategies that keep your eyes on the goal every step of the way.
But with that, you'll also enjoy the most powerful motivational tool of all: progress. As you watch your body change and your strength grow, you'll fuel the fire that is your unwavering dedication.
There's no better way to dig deeper and push harder.
With our Personal Training services in Highland Park, you can rely on:
Intelligent programming that works with your ability
A personalized mobility routine to get you and keep you moving better
Efficient and fundamental strength exercises to maximize your time
Appropriate cardiovascular work according to your goals
Our unique collection of exercise equipment that allows us to achieve your goals regardless of your experience level
Knowledge and resources for fast recovery (e.g. Cryotherapy, FST™)
An environment promotive to becoming your best self
Take The First Step Today - Learn More About Our Personal Training In Highland Park Now!
If you're not seeing the results you hoped for, it's time for a change. Join a team of professionals at Bystol Performance Center and take the first steps toward long-lasting success today.
We proudly train men and women of all ages and abilities. Don't miss out.
Just fill out the short form on your screen today to learn more about our Personal Training program and everything else we have to offer our Highland Park community.